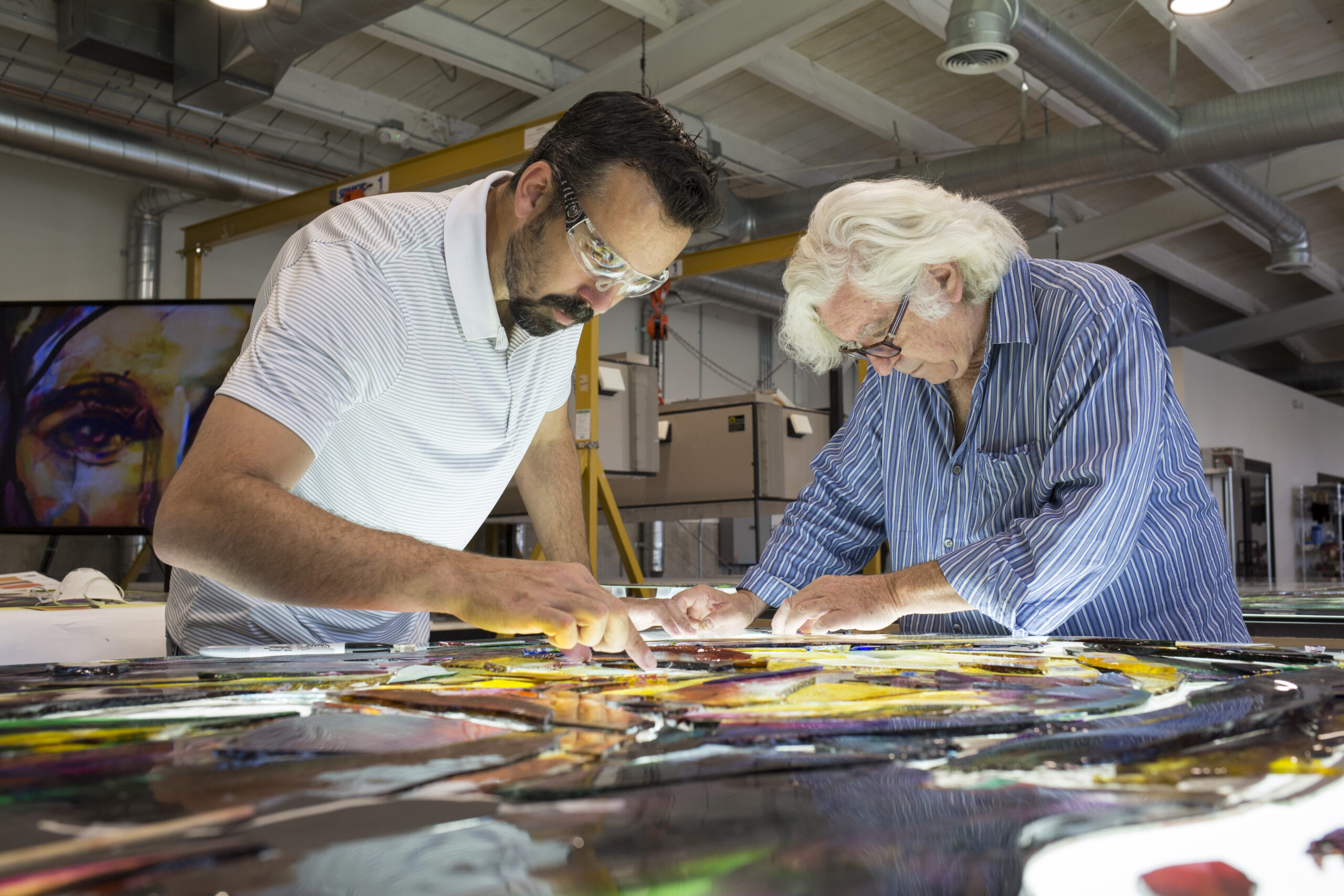 Photo by Judson Studios/ Kyle J. Mickelson
         Tim Carey is a talented, yet unknown Los Angeles-based artist. He is also a bit of a jackass, who uses wit and humor to charm you into forgiving his flaws. As a Hail Mary, Tim and the company he works for, Judson Studios, bluff their way into winning the commission to make the world's largest stained-glass window of its kind, beating out 60 companies from around the globe. The problem is, Tim has no idea how to make his complicated design.
        After a desperate search, Tim comes to learn about someone who might have the answer… a world-famous, Italian glass maestro, named, Narcissus Quagliata. From the moment Narcissus arrives, Tim quickly learns that his talent and humor can only take him so far. If he has any chance to make it to the end of the project and potentially achieve greatness, he has to confront his personal demons of self-importance, artistic merit, business instincts and spiritual insecurities. He has to put down his ego and submit to the life and artistic lessons of a complicated master, who has already preceded him in greatness. As this documentary unfolds, the clash of two big personalities slowly transforms into the forging of a lasting friendship. Both mentor and protégé come to realize it will take their combined focus to overcome this 3-year race-against-time, the complications of a $1.2 billion class-action lawsuit, and the many obstacles that emerge when attempting a masterpiece. Even though the story takes place within the niche world of an ancient art-form, it gives a universally fun, heartfelt and sometimes comedic look into the drama of any human endeavor which is greater than the sum of its parts.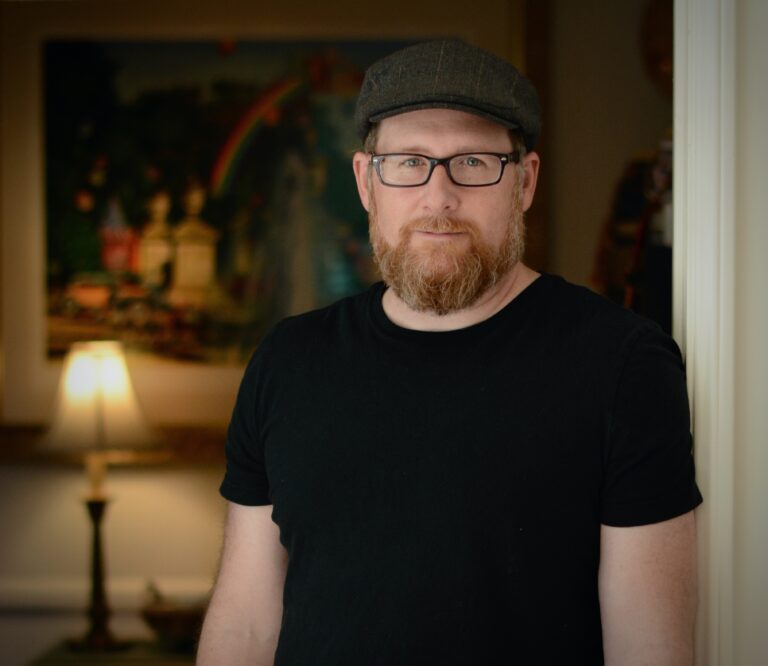 Justin Monroe – DIRECTOR/WRITER/PRODUCER – Justin has directed, written and produced numerous projects, both dramatic and comedic, since his filmmaking career began. His previous feature film credits include the award-winning comedy, THE ROCK 'N' ROLL DREAMS OF DUNCAN CHRISTOPHER (2010), and the thriller, THE UNRAVELING (2015). Monroe has also written, directed and produced a wide variety of short films and client work. His latest venture is his first feature documentary, HOLY FRIT (2021). This film had its World Premiere at the 2021 Slamdance Film Festival, where it won the Audience Award for Best Documentary Feature. It went on to win Audience Awards at the 2021 Florida Film Festival and the 2021 Annapolis Film Festival. Justin strives to achieve a unique aesthetic and a connection to beauty, fun and authenticity in every project he's a part of. After studying film in Oklahoma and Los Angeles, Justin and his wife decided to trade tornadoes for earthquakes, and headed into a full-time life in the golden west. They reside with their two children in Pasadena, CA.